"Leotard of the Day for the Month of May" DAY #10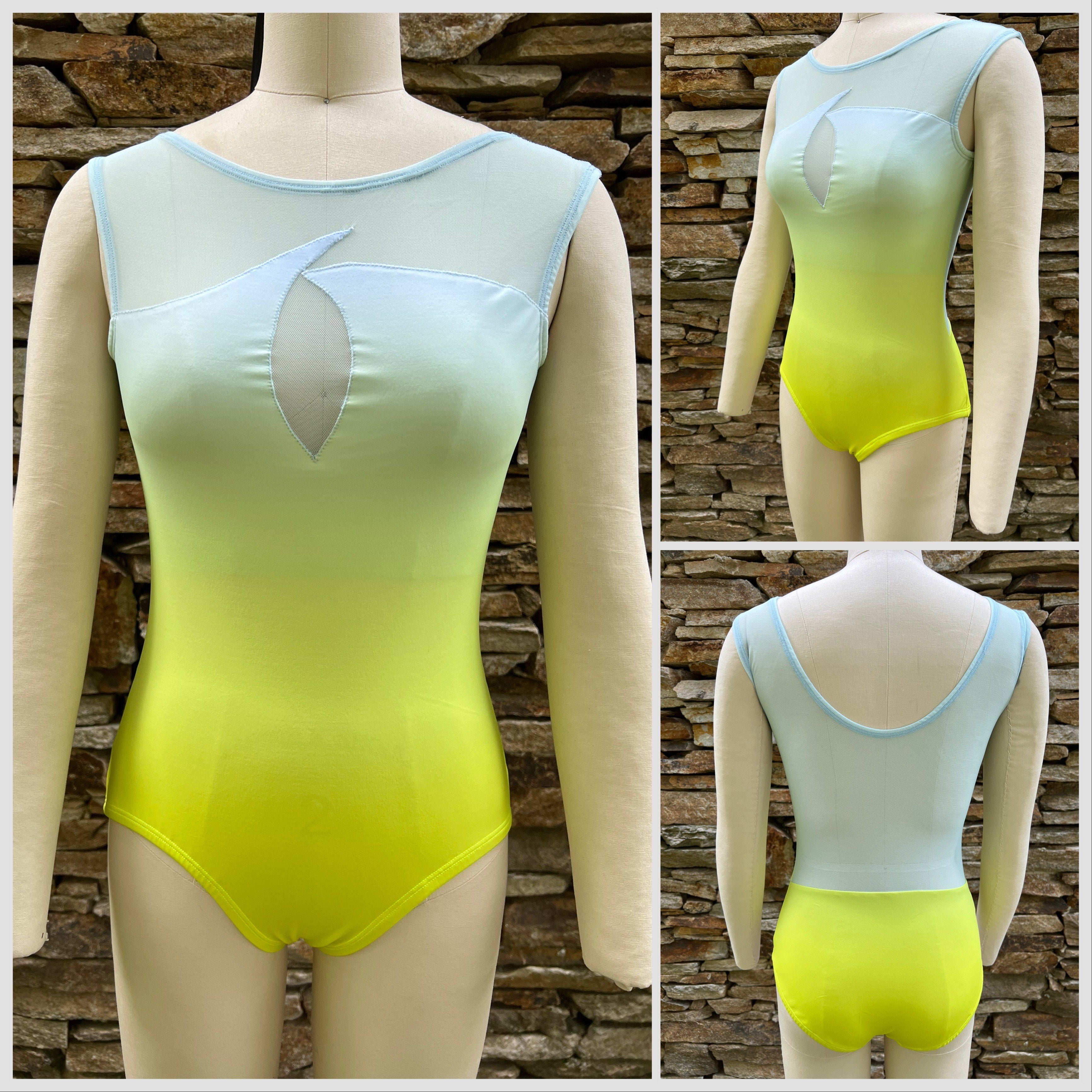 Welcome to "Leotard of the day for the month of May" 2023
There are so many fun leotards planned for this month, from florals to rainbows and geometric shapes to patchwork and hand pieced papering techniques maybe even some embroidery OOAK styles added in there. 
This is our month that 'anything goes' and we get really creative! Enjoy following along over the next 31 Days and 10am EST every day for a new leotard. 

Day 10 leotard for 2023

Are you ready to stand out? This ombre is perfect for that. Featuring a citron yellow fading into aqua blue up into the meshing. Fun neckline accents that help blend the solid fabric into mesh. Grab this leotard for 24 hours only! 


ENJOY! This will be available for 24 hours only Tomorrow at 10am we will have another new limited edition leotard. 
"Leotard of the day for the month of May" 2023 leotards are final sale.
Handmade in MD, USA
Only available for 24 hours
Shipping will be each Wednesday for the Month of May 

Allow 3 Day production time
Limited Edition
Full lined Front and Back
Leotards are Final Sale